Hip
Lipohemarthroses of the hip are rare. They can occur from fractures of the femoral head or the acetabulum.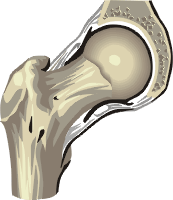 As patients with fractures of the hip are not generally placed in the standing position for radiography, only CT and MRI images have been reported. As in other joints, the appearance of a lipohemarthrosis results from fat escaping from the marrow compartment into the joint cavity. As it is less dense than blood and water, it rises to the most superior aspect of the joint when imaged with cross sectional modalities.
CASE 1: These two axial CT images are from a 45 year old male who was involved in a motor vehicle accident. He was the driver.
Image 1: This image demonstrates a posterior dislocation of the right hip. There is blood in the acetabular fossa and a low density region superior, representing a lipohemarthrosis. CLICK TO ENLARGE.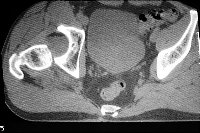 Image 2: There is a fracture of the femur, the source of the lipohemarthrosis. CLICK TO ENLARGE.